Hi Geoff, tell me about yourself…
I was born in Plymouth and moved to Bristol at the age of 22 where I am currently based. I'm married with two children, Emily and Alex. I've enjoyed a long career in health insurance and have worked for a number of well-known insurance companies including Allianz, AXA and Bupa. More recently, I have worked for several employee benefits specialists, helping to develop their sales and marketing strategies.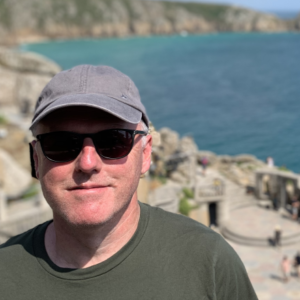 What attracted you to joining Mynurva?
I have been an advocate of mental health support in the workplace for a number of years and was really impressed when I discovered what was on offer from Mynurva. The company is really transforming the mental health space, allowing members direct access to UK-qualified therapists via secure online video, 7 days-a-week. The service is not only great for UK-based employees, but also for companies with staff overseas. The speed of access to quality therapy will help improve employees' mental health, leading to a reduction in staff absenteeism and improvements in productivity. A win-win situation in my opinion. 
What was your previous role before joining Mynurva?
I worked for Medical Expenses Consulting, an employee benefits specialist, where I was tasked with developing its international healthcare division. I was also responsible for marketing, which included building and maintaining the company's website, promoting the company using SEO and pay-per-click advertising as well as writing and posting social media articles.
What was most surprising to you about Mynurva?
I was pleasantly surprised by the number and quality of clients that are already benefiting from Mynurva's service. I have already had the opportunity to speak with representatives from one client company who were very satisfied with the level of care their clients are receiving.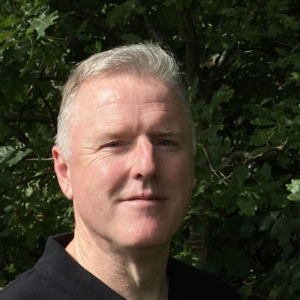 What skills and experience do you bring to your role?
I bring 30 years' experience of business development in the health insurance industry, during which time I have built a robust network of insurance brokers who I'm sure will be interested in what Mynurva has to offer.
Why do you like working at Mynurva?
I enjoy working at Mynurva for a number of reasons. The company is very ambitious and has a clear vision of its direction of travel. My colleagues are friendly, knowledgeable and always willing to help. The company's systems are all very modern which makes the whole operation very efficient.
What inspired you to pursue a career in digital health?
The majority of my career has been in healthcare, working for health insurers and employee benefit specialists. Advances in digital technology are also of interest to me. When new technology is used to deliver traditional healthcare services more efficiently, it becomes very exciting. Digital health is a rapidly growing industry and it's great to be part of it!
What interests you about business development?
I get great satisfaction from selling a service that meets a client's requirements. It's pleasing to receive feedback from a client hearing how they have benefitted from it. I also enjoy seeing a book of businesses grow and maintaining relations with existing clients to help encourage them to renew each year.
How do you see the digital health space evolving in the future?
Technology is moving extremely rapidly at the moment with developments in 5G, artificial intelligence (AI), wearables etc. One day I believe we will have access to all our healthcare requirements on one wearable device, including diagnostics, health insurance, therapy etc. which should help us lead healthier lifestyles. 
What projects/ tasks are you managing?
There is huge demand for mental health support from companies in the UK and overseas and the majority of UK companies employ the services of an insurance broker, or IFA to select the best products for their employee benefits programmes. My business plan is to build a network of insurance brokers to distribute Mynurva's service in the UK. I am also planning to develop a global market, as our members can receive therapy from UK-qualified professionals wherever they are in the world.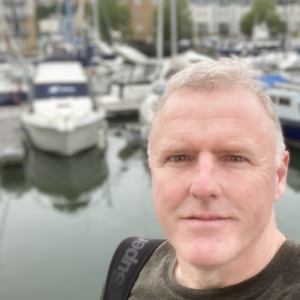 What are your career goals?
My plan is to help Mynurva's business grow in a managed way so that as many people as possible benefit from access to quality therapy in their time of need. A major advantage of Mynurva's offering is that it can be accessed from the UK and overseas, so expanding the business globally is my ultimate goal. 
What is your personal mission statement?
I abide by the proverb "Honesty is the Best Policy" in all aspects of my life which, in my career, has helped me develop robust relationships with colleagues, brokers and clients. If you over promise and under deliver you will soon lose trust and business!
Tell me about your proudest achievement outside of work.
My proudest achievement was travelling around the world, solo, when I was in my early twenties. I visited so many interesting countries and met some fantastic people during my travels. One of the highlights was gaining my PADI Open Water dive certificate and scuba diving on the Great Barrier Reef.
What do you do in your spare time?
I started cycling when I was very young and enjoy it now as much as I ever did. I own a mountain bike and a racing bike and would like to cycle from John o'Groats to Land's End one day! I also enjoy travelling, but haven't done as much as I would have liked over the past 18 months. We did manage to spend a week in St Ives, Cornwall in the summer, which, dare I say, was too hot at times!