Hi Veronica, tell me about yourself…
I'm a recent graduate from the University of Bath studying Accounting and Finance. I decided to pursue a career in Marketing instead because of the creative aspects of the role as well as being the ability to pass value onwards. I enjoy adding a flare to words so that the correct message can be conveyed to the right audience.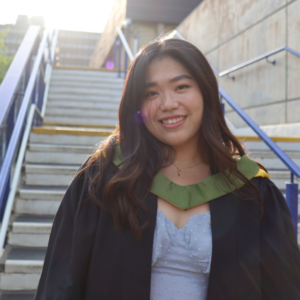 What attracted you to joining Mynurva?
I was especially intrigued by the digitalisation of the product and the ability to access therapy from anywhere which is a major selling point for me. At university, I found that there was insufficient mental health support for students, especially for students who need it urgently. Knowing Mynurva's efforts in trying to transform mental health is one of the key determinants in joining the company. I want to play a part in making mental health services more accessible for the wider population.
What was most surprising to you about Mynurva?
The most surprising thing upon joining Mynurva to me is that it is very evident within the workforce that making mental health services more accessible is at the forefront of all business decisions. The employees also often check up on each other to make sure that everyone is well, taking care of each allows for a caring and collaborative work culture.
What skills and experience do you bring to your role?
I have experience in Marketing while working with student organisations during my time at university. Through my experience, I have gained skills in copywriting, email marketing, as well as social media management which I would transfer to my role with Mynurva and hopefully, bring more success to the company.
Why do you like working at Mynurva?
I love working with Mynurva because of the balanced working environment of the company. I like the way Mynurva prides itself on providing the best service to patient care. It is of no surprise that Mynurva transfers its values into its workforce as well by offering flexible working hours as well as coffee breaks during the workday.
What inspired you to pursue a career in marketing?
I decided to pursue a career in Marketing because I became very uninterested in the degree that I was doing but also knew that I wanted to pursue a career in business. I enjoy the creative and strategy side of the business which in my luck was what Marketing was. So, When the opportunity arose to learn more about Marketing, I took it and since then have never looked back.
What interests you about digital marketing?
With everything being more digitalised than it was 5 years ago, the digital space has become the main hub where businesses promote their products to a larger audience. Digital marketing allows you to create anything from posters to websites to suit your business's personality and brand. Being able to personalise your business as well as connect with your audience within a digital environment interests me because the world is essentially your oyster and with the right content and strategy, doing business online has no boundaries.
How do you see marketing evolving in the future?
With more people preferring to go on their phones in between breaks during the day, I see marketing becoming even more prominent on social media platforms for the years to come. In the future, these platforms could be the only space where businesses would promote AND sell their products. Hence, marketing efforts would evolve to become more digital-centric to capture these customers.
What do you think are the three essential skills to work in marketing?
Creativity

Open to criticism

Good-eye on industry trends
What projects/ tasks are you managing?
I am managing all copywriting tasks within the company from copy for landing pages, articles, websites as well as an upcoming Mynurva project which is very exciting.
What are your career goals?
My career goal is to become knowledgeable in my area of expertise so that the value that I pass onwards could bring the best (and most profitable) outcome for the business.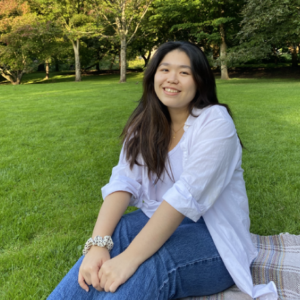 What skill would you like to develop or improve?
I would like to improve my skills in graphic design as I believe that a good graphic is more likely to capture the attention of the audience and to entice them to get to know more about the product/service the business is offering.
What is your mission statement?
To be the best in my field of expertise and to pass what I know onto others.
Tell me about your proudest achievement outside of work.
My proudest achievement (which I often belittle) is moving to the UK at the age of 18 and eventually making a new home here, away from home.
What do you do in your spare time?
When I want to be productive, I like to go to the gym to improve my physical health and during the days when I want to relax, I enjoy watching reality TV shows such as 90-day Fiancé.