Mynurva's family mental healthcare scheme
Mynurva enables family members to manage their mental healthcare and build their mental resilience to strengthen everyday coping strategies. Mynurva's online platform focuses on treating many issues including anxiety, depression, and stress. This is for the family members who are struggling with their mental and emotional health. Our clinical care is tailored to your family's needs and provides access to online psychological therapies to prevent the decline of mental health. 
Our new scheme allows you to pay for online therapy in advance, which assigns credits per session and is readily available. Family members are sent a registration link allowing them direct access to Mynurva's online platform. This service is for families who want fast access to online mental healthcare without the barriers of costly insurance premiums and GP referrals with long waiting lists.
How this digital mental healthcare scheme works
The Mynurva family scheme delivers online support digitally via desktop or mobile with technology to provide online therapy to address any issues and is for treatment plans tailored to their needs. Family members just need access to wifi to connect in order to start their wellbeing journey.
Confidentiality and security 
Mynurva's digital platform complies with privacy and data security at all times, it is fully confidential for all of our clients. Our clinicians have a duty of care, and they are legally required to disclose any information which may indicate that a client is at risk of harming either themselves or others, or at risk from others, but would always discuss this with any client prior to any disclosure of this nature to any third party, such as other healthcare professionals or organisations. Currently, our service provides online therapy to anyone over the age of 18.
How can this service benefit my family?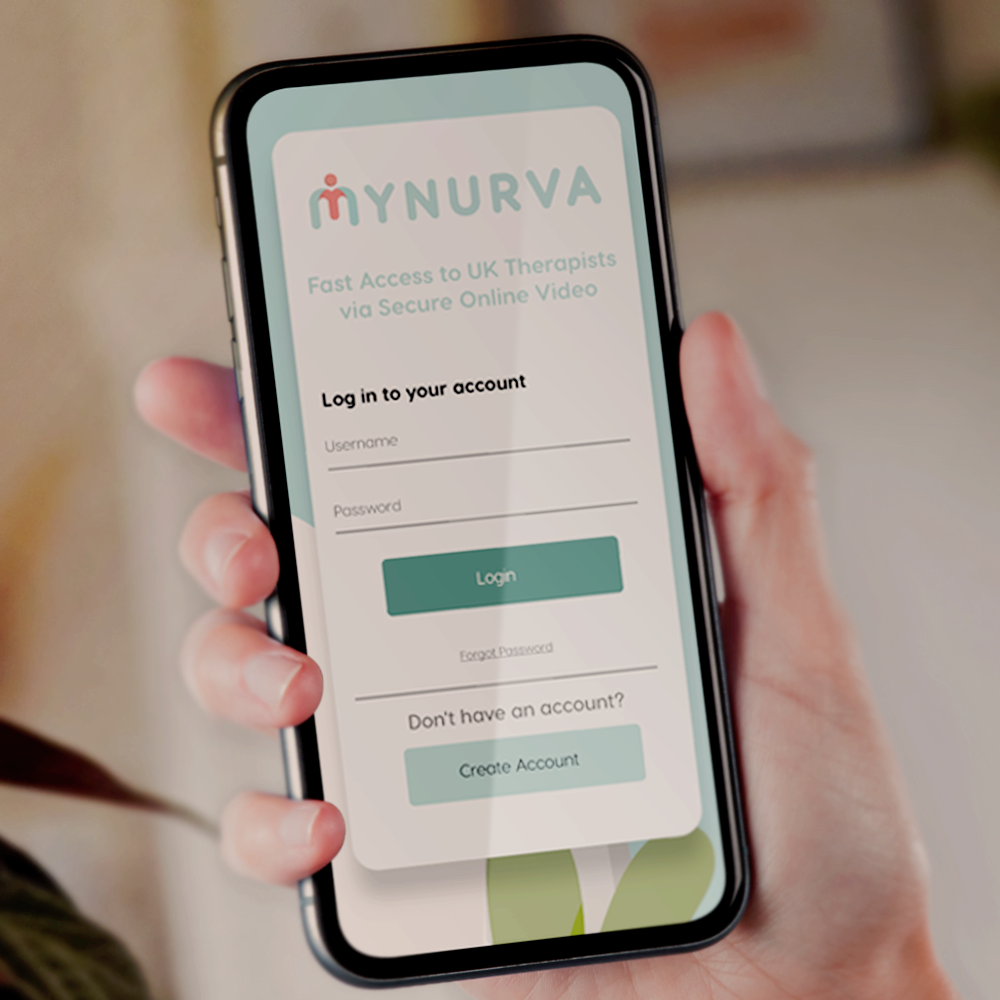 Peace of mind, knowing your family's mental healthcare is covered

Provides a safe space for confidential digital therapy service

Quickly connect you to a therapist if you are in need

Live video therapy consultation anywhere

7-day availability – including evenings and weekends

No Waiting Lists or GP referrals  

 

Care and service quality in line with NHS standards

Personal data is encrypted and protected

Getting help does not have to be difficult, Mynurva is here for you and your family as we deliver fast and accessible digital mental healthcare.