Mynurva is delighted to announce that we have partnered with Mente Health in providing talking therapies for their clients.
Driven by customer demand, Mente chose Mynurva to provide its members direct access to counselling services and talking therapies from their platform.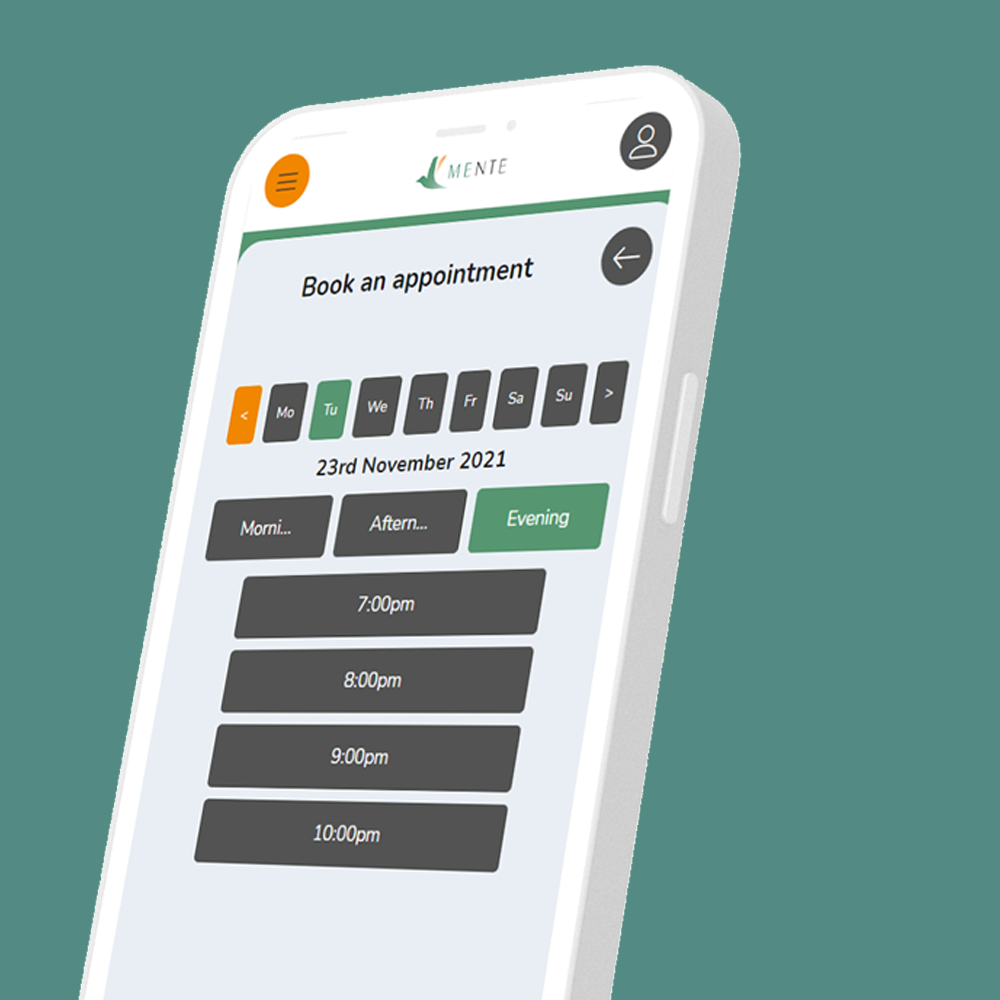 Mente will now be providing their clients access to talking therapies on their platform which will be performed by Mynurva's large network of therapists. Their clients will be able to book their therapy sessions within 24 hours at a time and day that suits them including evenings and weekends. 
Therapy sessions will be led by UK-qualified therapists via secure end-to-end encrypted video and can be accessed from any location –the client's private space, home, or even whilst overseas.
We have customised our highly versatile platform for Mente, incorporating their colour palette and branding. This offers their clients a recognisable and cohesive platform for talking therapies. Mynurva's ability to provide bespoke solutions through our online therapy platform allows us to provide a service that is tailored to the needs of Mente's clients.