RedArc Mynurva Partnership
RedArc and Mynurva have been working in partnership together since November, on a three month pilot, and now are expanding the service for access to all RedArc patients.
Together Mynurva and RedArc developed a specific patient pathway that is tailored to the needs of individual patients, who specifically needed psychological treatment for distress caused by terminal or chronic illness. This pilot scheme served a small percentage of the RedArc patient community.
Combined ethos of patient centric care
Putting the patient at the centre of care allows us to fully understand what psychological treatment they require and how to work effectively with that person. All integrative therapy was led by Mynurva and treatment plans were collaboratively constructed to the tailored needs of the individual. The delivery of integrative care from Mynurva responds to patients needs, values, strengths and goals. We believe patient-centred care improves quality of life, as the emotional, social and practical needs of the patient are always considered.
All About RedArc
Highly experienced and qualified RedArc Nurses give practical guidance, advice, and emotional support to those who experience illness, disability, trauma, or bereavement. The RedArc Personal Advisor team is at the heart of the service and provides a supportive tailored telephone service based on each patient circumstance. RedArc has an innovative service, which is both compassionate and medically specialised.
The RedArc team collaborates with organizations to provide employee-assisted programs as well as providing additional benefits and solutions.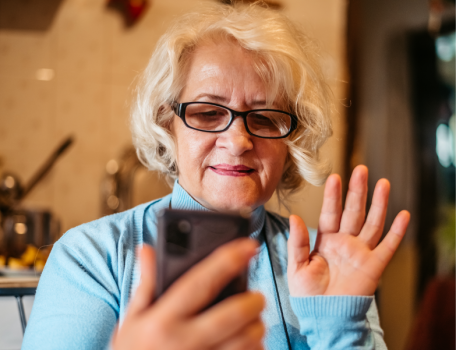 Building a strong relationship to deliver the best care to patients
During the past nine months of the pilot scheme we have been working together with RedArc. Before the initial set up of the pilot we needed to align our processes and procedures with RedArc to ensure the highest level of mental healthcare for patients. Whenever there is a change in policies or procedures it is paramount that we can safeguard our patients effectively.
We tailored a patient pathway and worked in a coordinated way to achieve the best outcomes for RedArc patients. For the pilot scheme, Mynurva provided CBT Level 2 Therapy, Counselling, and Psychodynamic Therapy for patients. Mental health nurses from RedArc would refer patients to Mynurva, who went through a clinical triage process before receiving online therapy.
How Mynurva supports the RedArc Nursing Team:
Takes less than five minutes to triage patients
Easy and simple online patient booking system
Saves time and money by reducing administration time
More time providing tailored care to patients and families
Access to an online network of UK qualified therapists
Promised and delivered fast access to live video therapy
Expanding our partnership with Red Arc
Due to the recent success of the RedArc partnership, Mynura is increasing our offering from focus on patients requiring help with mental health as their primary concern, to taking referrals from across the RedArc team to support patients who are suffering poor mental health as a side effect of a long term or terminal illness.
New focus on bereavement
Mynurva quickly connected RedArc patients to online counselling for bereavement support. Expert support for grief counselling was provided from the Mynuva therapist team to help RedArc patients cope with grief.
What is bereavement and how do we address it
Bereavement affects everyone in different ways, it isthe period or timeline after the loss when grief/mourning occurs. Grief is the reaction to the loss and includes thoughts, feelings, emotional reactions, and behaviours. A normal bereavement timeline is often about 6 months where grief occurs. People then often adjust and move on with their lives. 
Sometimes, it can be difficult to process grief for many different reasons and maybe experienced over longer time-frames. This is where therapy can be helpful. These feelings of grief can also happen because of other types of loss or changes in circumstances – the loss of a loved one, a loss of previous health, the loss of childhood.
Patients and their families can receive support if they are suffering from poor mental health. This can include:
Bereavement and loss
Support following a terminal diagnosis
Support to come to terms with the impact of a debilitating illness
A CBT approach to provide patients with tools to cope
Specialised mental health support for a range of disorders including trauma, OCD
Relationship and sexual health counselling
Mindfulness and acceptance
A safe space to talk without judgement or fear of burdening a loved one
What does the expansion of the partnership mean to us?
We are excited to expand our service to take referrals from the full RedArc team, and continue to work together in close partnership with our RedArc colleagues. The work that they do is so important to support people at their most vulnerable, and we're proud to be a part of this exciting journey with RedArc.