We are delighted to announce our ongoing partnership with The Electrical industry Charity, as the EIC's preferred provider of psychological therapies for over one million members across the country. The EIC supports all employees in the energy sector and especially those that work across all power stations in the UK.
The EIC specialises in supporting individuals, with physical and financial wellbeing and offers vital emotional support. Our digital therapy platform supports the efforts of the EIC by delivering fast access to qualified UK therapists securely confidentially and discreetly.
During our successful partnership with the EIC, we have been able to provide a customised solution in line with the current EIC branding. Mynurva can provide a bespoke solution branded in any colour palette. Our online therapy platform is tailored to the needs of the mental health and wellbeing of all the EIC members.
Thanks to Mynurva's dedicated digital therapy platform, the EIC saved time as administration time was drastically reduced as EIC members can now schedule online appointments with the simple to use Mynurva online booking system.
When working with Mynurva the EIC is provided with a network of therapists, which has lowered the cost of psychological therapy for all its members. The advantage of our cost-efficient therapy platform is the accessibility, as appointments can be scheduled after working hours, which ensures all EIC members can continue to work whilst accessing scheduled video therapy appointments.  
Following the initial assessment by EIC staff, our digital therapy platform offers members fast access therapy in accordance with their specific needs. From the initial assessment, EIC members are delivered immediate access to online therapy which improves health and wellbeing thanks to Mynurva's fully COVID secure online therapy platform.
The overview of admin access for EIC provides an insight into completely anonymize aggregate data. This data from the Mynurva dashboard highlights usage and delivers a greater understanding of how the EIC can support their members.
Mynurva continues to reduce workplace stigma around mental health and wellbeing whilst providing accessible, secure, discreet, and bespoke online therapy solutions.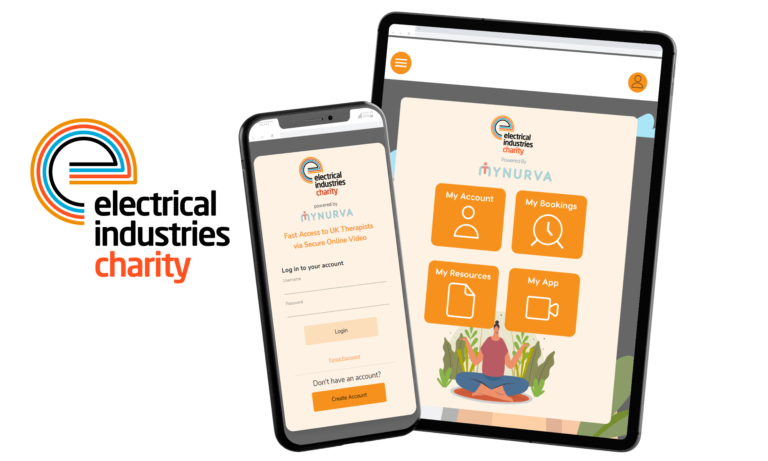 "We want to transform mental health everywhere, at Mynurva
our digital therapy solution is totally confidential, encrypted, and
available out of hours and on weekends."
 – Dr Zain Sikafi – CEO of Mynurva