Help NHS Heroes was born out of the COVID-19 crisis when Jason Mawer saw an exhausted NHS nurse in tears after finishing a shift and finding her local supermarket shelves emptied by panic buyers. Unable to provide basic food for herself and her family, she took to social media to make an emotional appeal.
"Friday, 20th March 2020 at 5:00am will forever stick in my mind as the moment I wanted to make a difference."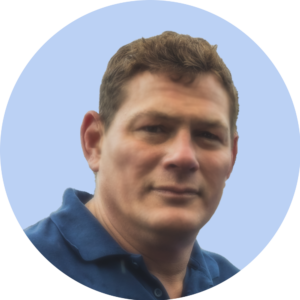 – Jason Mawer, Help NHS Heroes founder
That was the moment Jason was mobilised to create a pop-up food distribution service for NHS staff. The NHS was already fighting the Covid pandemic, and a battle to secure sufficient PPE, critical care beds, oxygen and ventilators but finding adequate food and everyday essentials for their families would be one less thing for them to worry about.
Joining forces with suppliers, IT and event professionals, the Help NHS Heroes service meant NHS workers could place orders via an app and receive grocery deliveries direct to their place of work or through daily pop-up farm shops on hospital grounds.
But Jason's vision wasn't just limited to the provision of food to our NHS heroes.
Mental health impact
In October 2020, the UK parliament published a report containing worrying evidence that 'the COVID-19 outbreak is negatively affecting the mental health and well-being of NHS staff' which could be attributed to several pandemic-related factors:
significant changes in work patterns and roles for all levels of staff
exposure to infection and isolation from family and friends during the pandemic
having to make 'morally challenging' decisions
burn-out, anxiety, and depression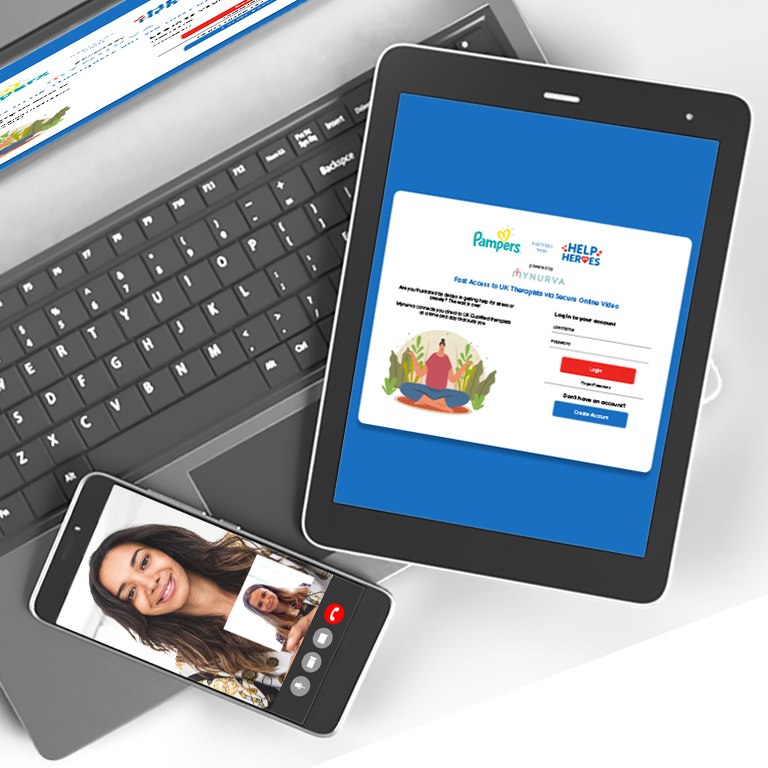 For  NHS staff with young families, the picture was even worse. Torn between personal and professional responsibilities, caring for patients at work, and children and other dependents at home.
These factors alongside long shifts, restrictive PPE and feelings of overwhelm could increase the risk of mental ill health, including anxiety, depression and post-traumatic stress disorder (PTSD).
"Frontline staff who continue to work under significantly increased work pressures will eventually become more vulnerable to stress and other mental health conditions. With work fatigue, and with all the usual coping mechanisms like visiting friends and family drastically reduced due to lockdown, online therapy services are needed now more than ever before."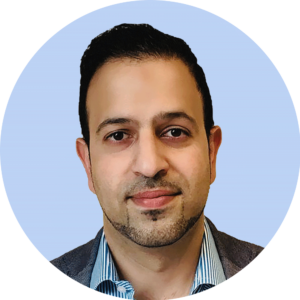 – Dr Zain Sikafi, Mynurva CEO & Co-founder
Understanding that NHS frontline workers with children were particularly vulnerable, Proctor & Gamble UK stepped in to provide funding for Help NHS Heroes through purchases of its Pampers products throughout May to fund the Help NHS Heroes Powered by Mynurva service.
In partnership with Pampers and Help NHS Heroes, Mynurva can deliver a same-day digital mental health and wellbeing service to NHS frontline staff with young families when it's needed most.
Powered by Mynurva
Thanks to the vision of Help NHS Heroes and Pampers, NHS staff can access the mental health support they need via secure video link at a time to fit their work patterns and home life commitments. Being purely digital, Mynurva's service is scalable to meet demand.