Based on figures from a Health and Safety Executive (HSE) report, in 2020/21, work-related stress, depression or anxiety, amongst other mental health issues, accounted for 50% of all sickness absences. On top of that, the UK PLC 2021 Workforce Health Report showed that sickness absences cost an estimate of £43 billion to employers.
Sickness absenteeism due to mental issues has become a huge issue for many companies. Many employers are facing increasing problems due to this with it having an adverse impact on company-wide productivity and employee retention.
Mynurva has had an amazing reputation in providing mental health and wellbeing support to businesses nationwide with the aim of reducing employee absenteeism.
More than an employee assistance programme
Mynurva provides a wider angle on a company's wellbeing programme where we offer direct access to digital therapy with no need for a GP referral. We understand that support may not be available when your employees need it. 
Our service allows your employees to:
Self-refer to a therapist within 24 hours 

Book an appointment for a time that suits them, 7 days a week, including evenings.

Flexibly access the support they need, when they need it – wherever they are.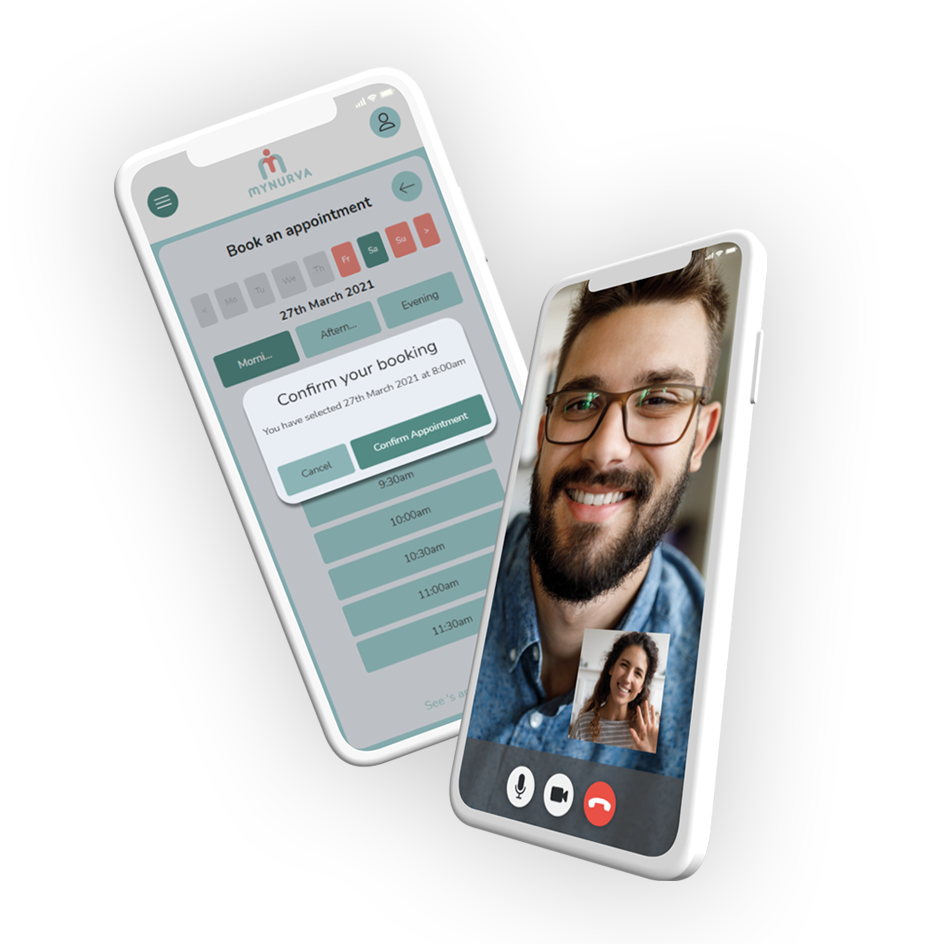 A standalone service like Mynurva allows your employees to still get the support they need without the prerequisites of an embedded EAP. This way, employees can focus on getting better and being more engaged and productive. 
Here are some more benefits of our service to your company:
Reduces the risk of mental health related sickness absences
Reporting dashboard for identifying and mitigating risks
Applied proactive and preventative approaches rather than reactive
Helps improve employee retention and productivity
Next steps
If you are interested to know how our service fits in your company's health and wellbeing strategy, we provide free and quick quotations. Alternatively, you can also schedule a call with us. There will be no quotation obligation – we just want to ensure that we tailor a solution that is based on your company's needs.