In conjunction with Men's Health Week, we highlight issues that surround workplace stress and the impact it has on the mental health of men.
According to the Mental Health Foundation, men are less likely to seek psychological help than women – only 36% of NHS referrals for talking therapies are from men. With 1 in 8 men struggling with mental health in England, chances are that these men are struggling in silence.
The decline of mental and physical health due to workplace stress
Workplace stress and mental health issues often go hand in hand as the symptoms can be very similar. Workplace stress can worsen an existing mental health problem making it more difficult to control. It becomes harder to distinguish between the two when it reaches the point where workplace stress may trigger an existing mental health problem.
Common mental health issues and workplace stress can exist independently – the key to distinguishing between the two is looking at the causes and how they are treated. Workplace stress is a reaction to events or experiences in one's workplace.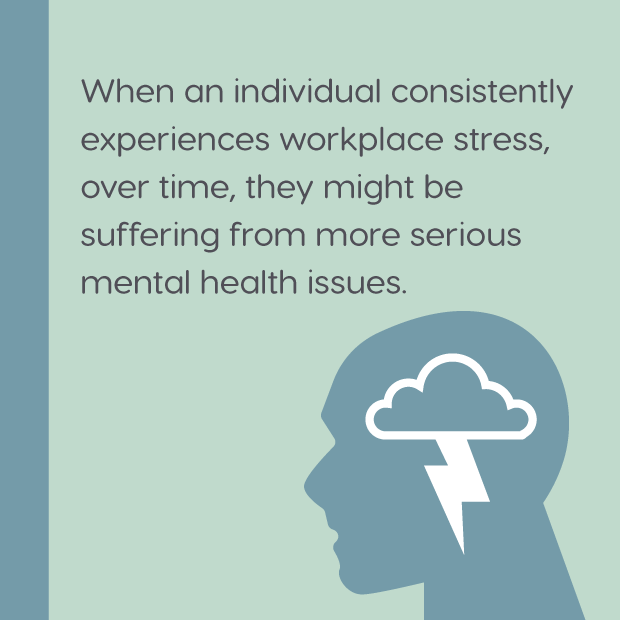 The stigma surrounding mental health in men in the workplace
Society's expectations and traditional gender roles play a part in the stigma surrounding mental health and men seeking help for their mental health problems. 77% of men have suffered from mental health issues such as anxiety, stress, and depression with 32% of them stating that the biggest pressure is their work.
Moreover, data from Mind's Workplace Wellbeing Index also demonstrates that men are less likely to seek help and take time off than their female colleagues. The index also shows 2 in 5 women taking time off due to their poor mental health at some point in their career whilst only 1 in 3 men did. This indicates that although men are more likely to have mental health issues from work, women are more likely to seek help.
Hence, employers need to encourage all employees, both men and women, to talk more openly about the challenges they are facing and offer guidance by promoting mindfulness and seeking help when they need it.
How does Mynurva's Digital Mental Health Service help?
Besides incorporating better workplace culture and implementing wellbeing strategies, many employers are putting in place extra support for their employees to combat workplace stress.
Mynurva's digital mental health service is already providing extra support to employees through an employer's wellbeing programme where we offer direct access to digital therapy with no need for a GP referral.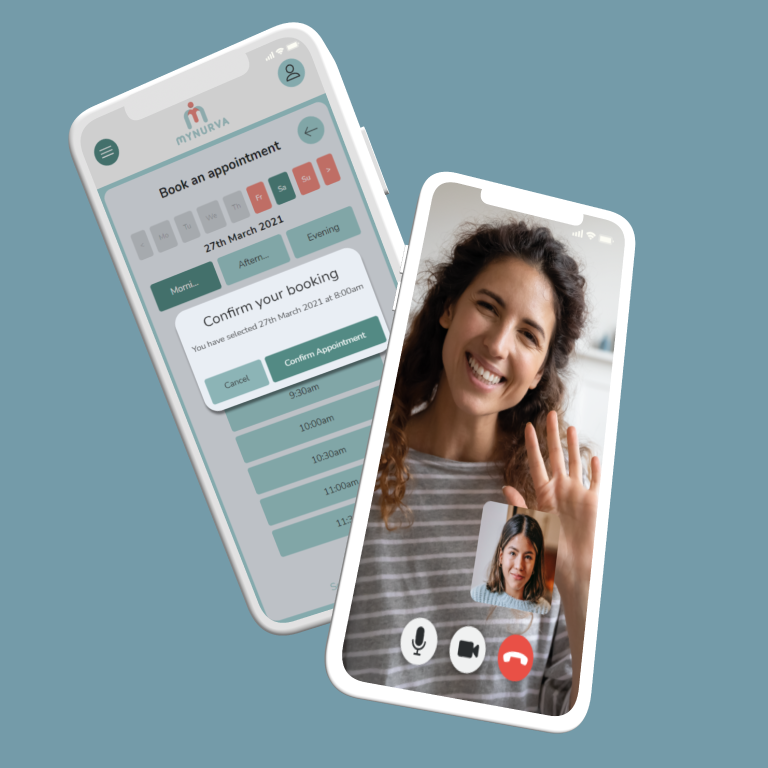 Mynurva provides:
Fast and convenient access to mental healthcare with

appointments available 7 days a week, including evenings and bank holidays.

Proven clinic outcomes – based on metrics used by the NHS.
Virtual therapy where employees can flexibly access the support they need when they need it – wherever they are.
Library of comprehensive online resources to support employees' mental wellbeing to help them excel in their workplace.

Providing employees with quality mental health support will help in reducing the risks of mental health-related sickness absences and instead, improve employee retention and productivity.