Teenage mental health is plummeting according to a study by The Journal of Psychology and social media usage is the most significant contributing factor. Spending most of their time on their mobile devices, tweens and teens are becoming more susceptible to the negative effects of social media on mental health.
The largest period of brain growth is from the ages of 12 to 25 and what happens during that time frame can often shape someone's identity. Hence, it is crucial that teenagers seek help during this time and not later in adult life.
Currently within the healthcare system, adults and young people are treated differently, and some services are not available to teenagers. Mynurva are now able to support young people and teenagers in addition to adults.
The role of families and friends
Families are often closest to teenagers and may be aware of the difficulties their loved ones are facing. Best advice is to acknowledge and understand the emotions they might be experiencing, even if it feels uncomfortable. It's important to have open conversations about how they are feeling.
But many teenagers feel unable to speak openly with their parents, and often a third party such as a friend can provide an effective listening ear.
Getting Support
Once you realise a teenager is struggling with their mental health, then how best to support them? There are many online resources and apps that can help and these are often the first approach. But not always enough.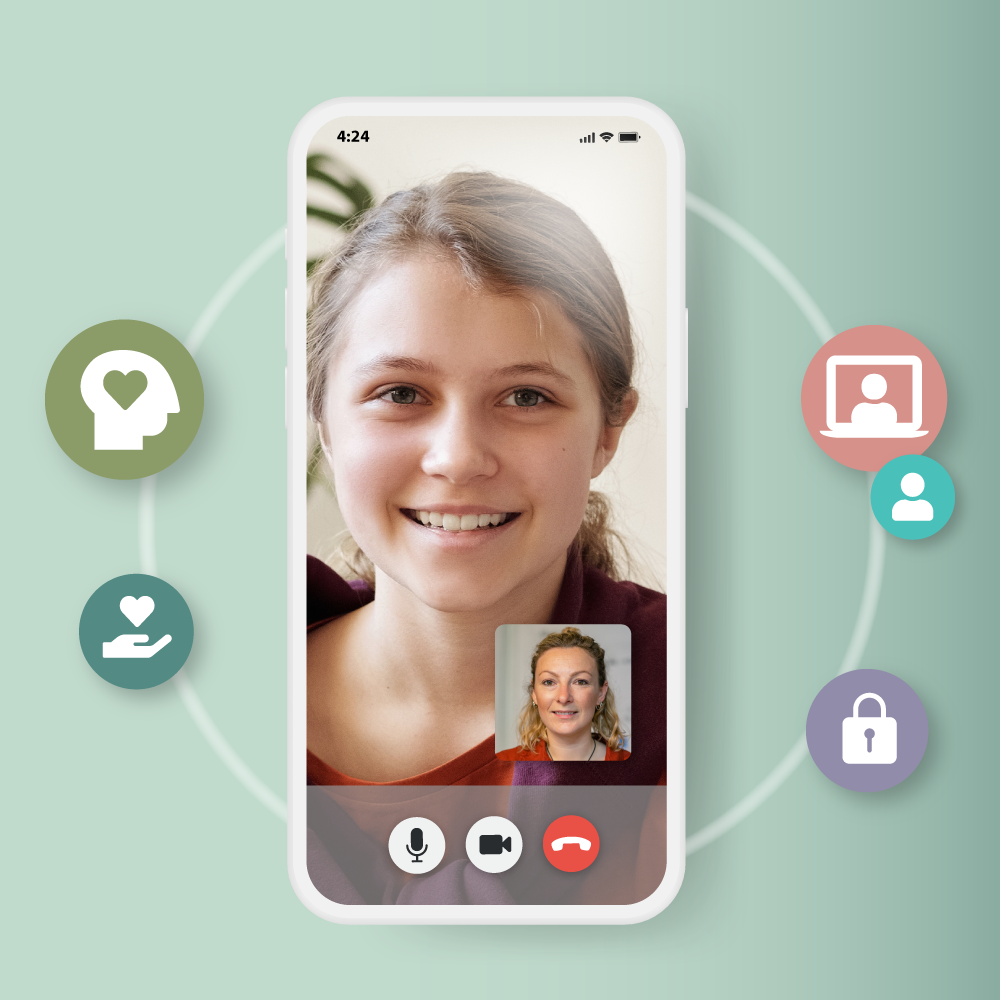 A qualified therapist will be able to provide the right mental health support that each individual teenager or young person needs. Some therapists and counsellors specialise in working with young people and Mynurva have now expanded their services to provide mental health support for any teenagers and young people.
Accessing Confidential Help
For many teenagers or young people, it is their parents who are seeking help for their children and it is the parents who will be paying for this – either directly or via a family health scheme. Mynurva provides both these options.
It is possible for a parent to make available help for their children, who can then independently and confidentially login to the Mynurva platform and set up a confidential appointment at a time of their choosing. Parents or friends can purchase vouchers for ongoing help.
Confidential – no impact on job prospects
It is still the case that many jobs are not available for anyone who has sought help for mental health. When young people access help directly from Mynurva, this is confidential and does not end up on your medical records.
Successful outcomes
Mynurva's work over the last 2 years with students at universities has had very successful outcomes – with a high percentage of students recovering or improving very quickly. Mynurva expects similar good outcomes from support for young people and teenagers.