The rapidly changing military situation in Afghanistan as the US pulled its troops out of the country has once again shone a light on the mental toll on our servicemen and women in active duty on the frontline. 
The military campaign against the Taliban lasted 20 years and cost the lives of 457 British soldiers and more than 3,500 coalition troops. But perhaps the greatest price is being paid by those who served their countries, but survived and returned to civilian life.
Research suggests as many as 7.4% of military veterans suffer from Post Traumatic Stress Disorder (PTSD) with up to 17% of veterans who were last deployed in a combat role going on to develop it.
ITV News has been reporting on the lasting legacy of military combat in Afghanistan with its series of special reports, Photo from the Frontline featuring stories from the soldiers of C Company, 3rd Battalion the Parachute Regiment, who posed for a photo in 2006 when they arrived in Sangin full of hope and excitement. 15 years on, and unsurprisingly it's a story of loss, pain and PTSD. Stress, anxiety, survivor's guilt, depression and adjustment disorders are common.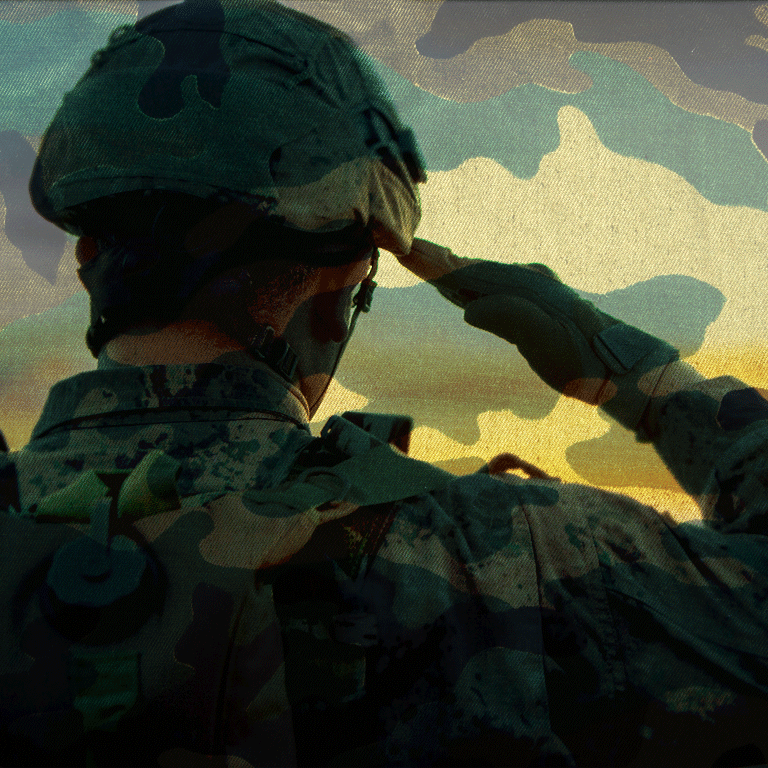 "I was drinking constantly when back on leave or in the UK, inability to sleep, recurrent nightmares, feelings of anxiety."

"The contrast is so huge that to integrate yourself back into normal society is a very tough process, and I think it gets overwhelming at times."
"I only did one tour of Afghanistan, others did subsequent tours but, to a man, everyone around the table said, yes, in some shape or form I'm dealing with some demons."
Afghanistan withdrawal opens old wounds
But for ex-servicemen and women, the wall-to-wall media coverage of the Taliban returning in triumph as the coalition troops pulled out has been traumatic, reopening old wounds and increasing conditions like PTSD, with many seeing the reversal of fortune in the country as a cause of "anger, grief and rage" according to Conservative MP and British Army veteran, Tom Tugendhat.
During the final days of August, US military veterans jumped in to help with the evacuation of American citizens and vulnerable Afghan nationals from Kabul Airport. Alex Plitsas, a US Army combat veteran who worked alongside a group of veterans and officials to aid the evacuation effort said, 
"And I think for a lot of us, including me, having [post-traumatic stress disorder] for a number of years, this has been an opportunity to try to make something positive out of this shit situation and get some closure." 
Somewhere to turn for help
Calls to UK veteran charity, Combat Stress, have more than doubled and calls and texts to the US Veterans Crisis Line have increased significantly in the light of recent events in Afghanistan and the upcoming 9/11 anniversary, as military personnel deal not just with PTSD but with 'moral injury' where they question the ethics of their presence to fight in a foreign country.
"And they look now at what's happening, about people just pulling out effectively overnight, and they just wonder what it was all for, was it just a futile effort." Jeff Harrison, Combat Stress
Health Secretary, Sajid Javid has confirmed the government is looking into "immediate and necessary support" for veterans' mental health, but with the NHS under strain from Covid and a backlog of delayed appointments and procedures, veterans charities are bearing the brunt of the military mental health crisis.
Veterans charity Powered by Mynurva
Mynurva has partnered with veterans charity, Veterans Woodcraft, which delivers woodcraft courses and workshops to support veterans suffering mental health issues including PTSD and suicidal thoughts, to offer our
Powered by Mynurva service to its veterans.
With an established patient pathway, Mynurva can help support the post-Afghanistan military mental health crisis with veterans now, when it's needed, not in weeks or months.
As a digital healthcare solution, patients can access the support they need within 24 hours and the service is scalable to meet demand.
We hope other charities supporting vulnerable military veterans will join the Powered by Mynurva charity partnerships so they can get on with providing practical support while Mynurva takes care of their mental healthcare needs.