In February 2019, the House of Commons Defence Committee reported that despite improvements "there is no doubt that some serving personnel, veterans and their families who need mental health care are still being completely failed by the system" and "With specific mental health care provision for armed forces families also non-existent, it is no surprise that many veterans and their families believe that they have been abandoned."
Demand was "swamping" NHS capacity, with some veterans waiting up to a year for treatment. With a pandemic in 2020/21, this problem will only have worsened as Covid-19 shut down normal operation and increased NHS waiting times by weeks, if not months. Unfortunately, the UK Government's spring budget has failed to adequately address the situation, allocating just 0.007% of NHS funding to the mental health of veterans.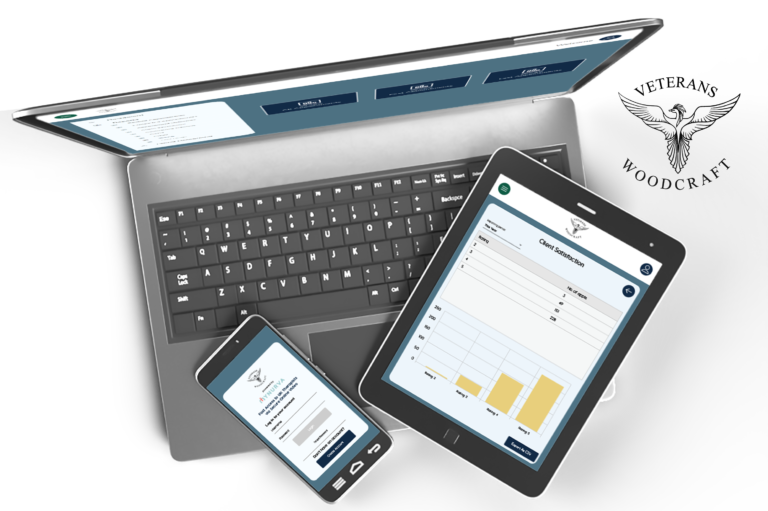 According to Combat Stress for Veterans' Mental Health, it takes 13 years on average from leaving the military for a veteran to seek help for mental health problems with 79% of the veterans they treat suffering from PTSD as well as at least two further mental health issues. 
With around 2.4 million veterans in the UK and around 7.5% suffering from PTSD according to research findings from UK charity, PTSD Resolution, it's clear there is an urgent need for large scale mental health support for veterans of all ages. And that's where our Powered By Mynurva service can help.
Partnering with Veterans Woodcraft
Mynurva is partnering with veterans charity, Veterans Woodcraft, which delivers woodcraft courses and workshops to support veterans – both military and blue light services – with mental and physical health issues. Working with wood helps develop news skills and confidence, supports connection with others in the community and a way back into the workplace. Mental health issues faced by these veterans include PTSD, suicidal thoughts, and other mental and physical health issues mainly due to their active military service.
Partnering with Veterans Woodcraft to offer our Powered by Mynurva service to its veterans, we can deliver a same-day digital mental health and wellbeing service when it's needed, not weeks or months down the line. When for many veterans and their families, it comes too late.
Powered by Mynurva
As a purely digital healthcare solution, patients can access the support they need within 24 hours and the service is scalable to meet demand. We hope other charities supporting vulnerable ex blue light, security and military veterans will join the Powered by Mynurva charity partnerships alongside Red Arc, Electrical Industries Charity and, now, Veterans Woodcraft, meaning the charity can get on with providing practical support while Mynurva takes care of their mental healthcare needs.